FREE COURSE – Help Your Child to Read and Write
August 6, 2017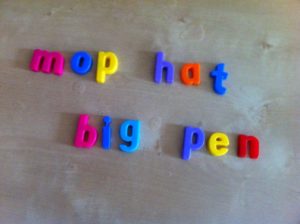 I have often written blog posts before about reading, teaching reading and helping children to become effective readers. That is simply because, like others I think reading is a fundamental skill that children need to learn and they deserve to be taught in ways that will help them achieve that, by people who have the right skills and knowledge.
So I'm not going to repeat those blogs in this post – but you can find them on the website under blogs and on the side bar there are links to other articles about reading.
There are however a couple of things I want to highlight and the first is very exciting.
FREE COURSE
As parents most people want to help their child learn to read and write and here is a FREE course from Sounds-write for parents which will show them exactly how to do that. You can access it by following the link below.
https://www.udemy.com/help-your-child-to-read-and-write/learn/v4/overview
It only takes an hour or so to complete – but of course you can go back and repeat any sections that you want to, it gives really clear explanations and demonstrates exactly how to explain things to your child. There is a really helpful demonstration of the correct pronunciation of each of the sounds of the alphabet and it evens details how you can help when children make mistakes – which is where some really effective learning can take place.
RESEARCH
When it comes to teaching reading not all approaches are equal! Have a read of this – written in 2004 about 'what experts should know and be able to do' It is well worth a read
http://aft.org/sites/default/files/reading_rocketscience_2004.pdf
I would draw your attention to the following paragraph
What Does the Research Say About Effective Reading Instruction?
Well-designed, controlled comparisons of instructional approaches have consistently supported these components and practices in reading instruction:
[1] Direct teaching of decoding, comprehension, and literature appreciation;
[1] Phoneme awareness instruction;
[1] Systematic and explicit instruction in the code system of written English;
[1] Daily exposure to a variety of texts, as well as incentives for children to read independently and with others.
That is exactly what Sounds-Write does yet many schools insist on using mixed methods which include some phonics instruction but watered down with other approaches OR not used with fidelity. Other school use aphonic approach but while they may spend considerable sums of money on phonic resources they do no spend the money on training staff who use them. Other schools adopt a phonic approach but continue to send children home with books that are not decodable which can have a detrimental effect on the child developing the necessary skills then being put in a position where they are asked to access texts they aren't ready for.
Sounds-Write Courses
So teachers, school staff and parents I'll be running a 4 day Sounds-Write courses in Bedfordshire in the autumn term. In September at Kings Oak School in Bedford and in November at Weatherfield Academy in Dunstable (dates for this still being confirmed).
As well as teaching children to read and spell from the moment they enter school in Key Stage 1, the Sounds-write programme also covers Key Stages 2, 3 and 4 and is suitable for catching-up those pupils who have fallen behind in their reading and spelling.
The course provides a detailed understanding of how the English writing system works and how to teach it.  Each participant will receive a comprehensive manual containing all the lesson plans and materials needed to teach children at all levels how to read and spell.
I am sure you are aware that the national percentage last year (2016) for passing the phonics screening test was 81% but many school using Sounds-write achieved higher percentages Potton in Bedfordshire 96% for example.
A recent Ofsted evaluation of the Sounds-Course by an expert from the DfE attests to just how well Sounds-Write meets the DfE's requirements for a quality phonics programme – for a full copy of the DfE report, see the link on the home page of the Sounds-Write website
 "I recommend Sounds-Write to every teacher and school leader I meet. At St. George's, where deprivation levels are extremely high, we achieve consistently outstanding results in all phases. Our Phonics Screening Check has been 96%+ every year. Sounds-Write is a brilliant phonics programme for all pupils from Nursery but it also enables us to teach pupils with no English, or with specific learning difficulties so that no gaps exist in performance within year groups. It is a superb scheme for teaching polysyllabic spelling right through to Year 6. The training is top quality and all staff use consistent methods to teach phonics, reading and spelling effectively. Skills are taught explicitly and pupils demonstrate confidence and success from the outset. Progress is rapid and the quality of writing from Reception onwards astonishes visitors from other schools."
Janet Hilary, Headteacher and National Leader of Education
If the school you work in or the school your child attends does nto achieve good phonics results contact us today to see how we can help.
The course is designed for teachers and school staff
but parents are welcome to attend as well.
The cost of the 4 day course is in Bedfordshire is £425 per delegate so if you'd like to book a place on either of these courses just get in touch.
For other training offered to schools please click on the events tab where you can book courses, the training tab and resources tab will give youmore information about the courses.
This article was posted in
General
. Bookmark the
permalink
. Follow comments with the
RSS feed for this post
. Both comments and trackbacks are closed.