May 29, 2017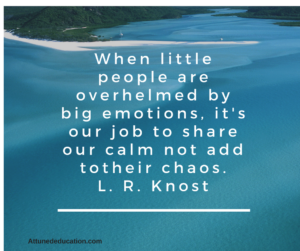 As this week has shown in a shocking and tragic way we live in a world where awful things happen. Yes, it is also a wonderful world but there are times when either at a personal and individual level, through illness bereavement or numerous other traumas or at a wider societal level (within which there is of course individual trauma and loss) through brutal attacks or violence or at other times through natural disasters like floods we need to 'manage' our emotions. Like any other personal skill we can only become adept at doing this if we have learned how to and had the opportunity to practice, though hopefully not through situations as extreme as we've seen this week.
But what do we mean by managing emotions? Sadly I think for many this has come to mean simply denying them. Being aware that we feel them then drawing on our stiff upper lip and squashing them right down inside. In my experience that is like trying to keep the lid down on a pan of boiling water. It might work for a while but the likelihood is it will 'boil over' sometimes when we least expect it. Managing emotions is a process. One that involves acknowledging and expressing the emotions, then developing and learning to use strategies that help us process the emotions in a helpful way. By this I mean not suppressing them or dwelling on them but being able to move forward at the right time. This can go on throughout our lives and as we mature we may refine the strategies we have for managing our emotions, things that might have caused great consternation to us as youths may not have the same impact when we older, for all sorts of reasons, but in part probably because we become more adept at dealing with ourselves.
Obviously it is important that children and young people learn these skills too and parents, carers and teachers all have a role to play in imparting and re-enforcing the essential messages. Below are the steps which I think are essential for adults to take to help children to learn about emotions and effectively deal with them. It is important as in all areas of learning that information and support is given that is appropriate to the age, stage and personality of the individual child or young person. It is perfectly possible for most of the steps below to be delivered in a formal class or small group based way by a teacher. But it is also possible for parents or carers to have these conversations either individually with a child, or with a sibling or friendship group.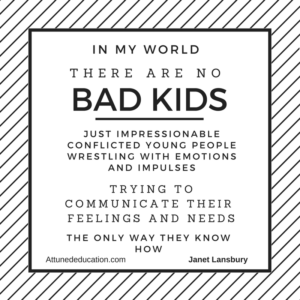 1 Develop a shared language
This can start very early by identifying emotions, 'sad' and 'happy' might be the first and as children grow we can identify others, anger, disappointment, frustration, fear, or excitement etc. Knowing the word to describe an emotion or feeling is key BUT there also needs to be a shared understanding of what we mean by the words and this also need to be linked to what we might feel in these different states, butterflies in our tummy, or our heart racing. It is a body of knowledge that can grow and an understanding that can deepen as the child grows. It can be taught explicitly but it can simply be conversations between individual, a parent and a child for example, a teaching assistant and student who they are working with.
2 Use this to have dialogues about emotions
When the above has started to happen, and remember that no two children will be the same in their understanding, parents are individuals as are children so each situation will be different. Also we all know that being presented with a learning opportunity does not mean that learning has taken place. But when there is a shared language, however limited, then meaningful dialogue about emotions can begin. This is where the adult can lead, often by asking a question, 'I wonder if you are feeling sad about …..'(or angry or disappointed or whatever your best guess is). Or perhaps when it is more obvious 'I can see you are angry about…. So maybe it would be good for us to go for a walk?' Similar dialogues can be initiated in response to stories, poems or the experiences of others.
3 Note how you manage your own emotions and in particular the strategies you use
The way you can suggest things to do is by first being clear about how you manage your own emotions. What do you do to calm down if you feel angry? Or if you are worried? Do you go outdoors for a walk or a run, have a rant while someone listens, try a few deep breaths, spend time listening to music,  go and kick a ball, or do some mindful colouring. Clearly as an adult there are some things you might do – going out alone for a run, or even having a stiff drink, that you couldn't suggest to a child but as long as it is appropriate it is easy to suggest things. if they work for you there is a chance that same strategy, or a version of it could work for the child.
4 Be appropriately open about your own emotions and strategies you use
'When I'm disappointed I find it helps to ……'. Whether or not they use the strategy at the time, you are still planting an idea and acknowledging the validity of what they are feeling.  Working in schools with students with social emotional and mental health needs I would always have colouring and drawing available –  I wouldn't always suggest it, I'd just acknowledge that they needed space to calm down and say I'd just sit with them. Then I'd  start to colour myself and on many (but not every) occasion after a short time they'd come over and join in. At other times I might explain that I find music helps me and offer this or when the situation made it possible that a walk outside could help me calm down and offer it to them. reading aloud can also be a good strategy with a child, I'd say don't worry about listening I'm just going to read because it helps me – but very often they would end up listening.
5 Seize opportunities for teaching and learning as they arise
In most schools this topic comes up on the curriculum, the physical changes in science and others in different curriculum areas but there is nothing quite so effective as seizing the moment something distressing on the news, or maybe something that has caused concern locally or for younger children perhaps the death of a pet. Any situation where emotions are heightened can be used to have guided conversations about the ways we manage our emotions. As parents the same applies – maybe after watching a movie there can be times to talk about the 'emotional' issues it may have raised.
6 Create opportunities when in the right environment
Seizing opportunities as they arise is good practice but of course it isn't always possible or appropriate to do that so at other times you need to hold the ideas until the environment is right. But what is the right environment? Often it is one that is not too intense but affords some privacy, perhaps a walk, or even a journey in the car. Some children find it much easier to talk about things that matter when they are not sitting face to face and when there can easily be a distraction if they need one. Easy to create for parents not always so easy for staff in schools but there are always those times when children or young people end up being supervised out of class, often as a result of something that will give us the chance to introduce conversations about emotions. As adults we need to be sensitive but also prepared to initiate those conversations either in response to real situations, maybe they've just been hurt by another child who was angry, or in response to stories, drama, topics in class, films or other media.
7 Model the desired behaviour
We all know that children learn by watching us. As an adult we will be watched and what we do as well as what we say will be noted. Do we get angry and shout? They will notice this. Do we get quiet and grumpy but tell everyone we are fine, they will notice this too? Providing a commentary, sensitively and appropriately can help children and young people – it gives them a framework. It doesn't mean we need to bare our souls but we can explain that we felt cross about something but told someone else, had a coffee, went for a walk and feel better now.  It is also good to apologise when we haven't got it right, by saying for example that we are sorry if we shouted, (or whatever) but we were feeling frustrated by something, and explain that the shouting wasn't right or fair and next time we'll try and remember to use a better strategy, what this is can then be discussed.
8 Repeat all the steps above
Learning takes practice and let's be honest we get plenty of practice with emotions as we can be faced with a whole barrage of different emotions every day. By having conversations about emotions we are acknowledging them and validating them for the child. That doesn't mean we will agree with the way they express them and we may teach them other means of expression, and we may give context to their feelings, some things are not as important as others even though they cause strong feelings at the time, for example. Whether as parents or staff in school, carers or grandparents even older siblings, thankfully there will be plenty of opportunities to have those learning conversations about emotions and how we can learn, and go on learning how to manage them in  ways that are helpful and healthy. Over time this is one of the many ways we can play our part in promoting positive mental health.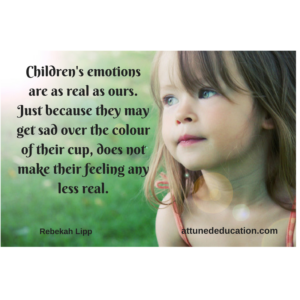 Posted in
General
Comments Off

on 8 ways to helpchildren and young people learn about emotions
May 21, 2017
Posted in
General
Comments Off

on Last Minute Revision
May 21, 2017
We hear a lot about safeguarding, health and safety,  risk assessments, and duty of care. These are all very important, especially for anyone involved in the care of children or young people. But as a society it seems we could be in danger of becoming very 'risk averse'.
In terms of academic learning we encourage children to 'take risks' – intellectual ones. Trying new things and risking failure is better than playing it safe when it comes to learning. Indeed if children never tried new things and risked some sort of failure then development in every area will be restricted.
Yet as parents it can be tough to let children take risks. Taking a risk in a Math problem is entirely different from a physical or social risk.
As parents we accept that when children learn to walk they will fall -so we may make sure at first that their landing is reasonably soft and be on hand to pick them up but we certainly let them take the risk – or they would never learn the skill. The same is true of lots of other physical skills, learning to ride a bike, or skate or swim or climb. As parents our job is to manage the risk rather than remove it.
But it seems to get tougher for us as parents as they get older. As a parent there are so many decisions we have to make about letting them become more independent. Going out alone even short distance away alone for example – I remember my children first going to a friend's home about 200 yards away and watching until they went in the door – then when they'd done that safely they'd go to one a bit further away but I'd want to know they had got there, so parents we'd phone each other. All sensible precautions but all a huge area of potential worry for parents but that is part of parenting.. Somehow parents have to take what they know of the child, their understanding of the risks of the surroundings and potential risks, taking into account their own personality, some people are simply less prepared to allow any sort of risk than others, and make a decision we feel comfortable with.
Nowadays of course there is also the whole 'online' world which can be full of potential risks. But the internet isn't going to disappear so we need to help them manage those risks rather than not let them any where near it.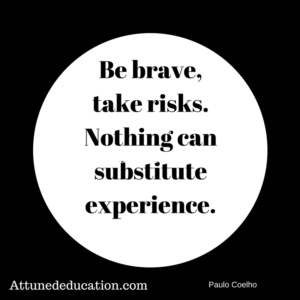 So as a parent how do you manage risk? Well it certainly isn't an exact science but here area few pointers.
Know your child
Every child is individual – some have a temperament that means they will often do the 'risky' thing and as a parent they need to be encouraged when they are old enough to take stock of things and consider potential  consequences before taking a risk. Other children who are naturally more cautious may need to be encouraged to take a risk, even a small one, perhaps doing something that the adult knows  they will manage fine, like a new taller slide or swimming with supervision in a deeper part of a pool.
Acknowledge that risk is inevitable
Children cannot and should not grow up in a bubble and as parents we need to acknowledge that risk is inevitable and as that as our children go through life there will be bumps and bruises, or disappointments or rejection.But experience is what can help us develop resilience. As parents we can offer comfort when things go wrong but use those times to build resilience and help with the learning that can come from a situation that didn't work out so well.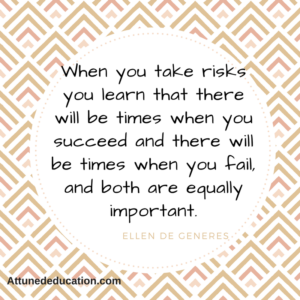 Help children and young people to assess risk
If there is something that might present a risk think through it with the child or young person. What could the unhelpful consequences be, what would be the danger signs. What could be done to make it safer. This could be as simple as changing to different footwear before clambering about on play equipment or knowing that it is ok to ask for help or call home if they feel unsafe when they are out. As a parent being honest about why you are reticent can help them to consider potential risks.
Help them to develop protective behaviours
This is worthy of a whole blog post in itself but for now protective behaviours are all those skills that keep us safe. From having a positive self esteem, to knowing what our personal space is and what to do when we don't feel safe. Some parents assume children just somehow 'get this' but in my experience it is safer to ensure they are explicitly taught what do in different scenarios and sometimes we need to be explicit about risks that they may well not be aware of – that the girl on the internet they've been talking to may be anyone of any age etc. You can find out a bit more here. If we take the example of crossing the road we a;; teach our children to stop at a kerb and a first we usually tell them to make sure there isn't a car coming at all before they cross – as they get older they may learn as we do to make a judgement about how far away the car is and perhaps the width f the road before making a decision.
For other issues like talking to strangers, we need as parents to be sure not that we tell them, but that they understand. What is a stranger, when does someone stop being a stranger, what to they do if a stranger approaches them etc. Often we want, naturally, to ensure their safety by eliminating risks but in many ways it is better to equip them to deal with potentially risky scenarios and know how to listen to their intuition, which will often give indications that we are not feeling safe, than it is to mistakenly feel that we can rap them in cotton wool and that will keep them safe.
Well we never thought parenting would be easy did we?
Posted in
General
Comments Off

on Risking a few risks
May 16, 2017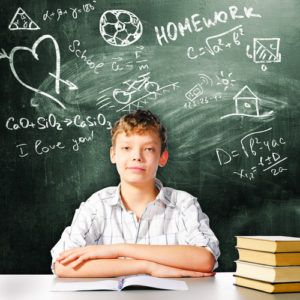 Many parents can see homework as a bit of a battle, at any time of the year but especially when the sun starts to shine. As parents it can be tough we are told abut the benefits of exercise and being outdoors for children so it often goes against the grain to be restricting this in order to get homework done but there are only so many hour in a day.
Here are a few guidelines for parents
Try to ensure it gets done as soon as it is set (unless it is a longer piece requiring several sessions)
Encourage brief times of focussed work with no distractions often then  it can be done quite quickly
Doing short bursts frequently is usually better than saving it all up and having to spend ages doing it
Children and young people need balance, so sports and activity clubs, or music or dancing classes are all vital BUT homework is a fact of life so make sure they aren't so busy that fitting in school work becomes a stress.
Be involved in supporting them but don't do it for them. I know it can be difficult but they should be able to do it and if they regularly need a lot of input from you then have a chat to the teacher.
Make sure you have the equipment they might need – pencils, paper, glue scissors, colouring pens etc and make sure you know where it is – if your house is anything like mine you could spend half an hour just gathering the bits and pieces they need.
Try to make a distinction between homework and reading for pleasure. We want children to grow up enjoying reading. When they are small they will bring books home to practice reading but to keep developing comprehension skills while they learn to read make sure that you always find time to fit in a story – listening to an adult read (or sharing a story where the child reads part and the adult reads part)  will still help to develop their comprehension skills and extend their vocabulary.
Don't as the adult see homework as a problem, we value education therefore homework is something that is important (though I also accept that schools don't always get it right when it comes to setting homework). Explain this to children and make sure that as a family homework time is scheduled in regularly.
Do give praise for their effort and their achievement but it's also ok to challenge and expect a bit more if you feel they haven't done enough – you might find it interesting to read about Growth Mindset.
Do have a look at the schools homework policy (it will probably be on the website) and if you feel it isn't being followed then chat to the teacher.
Its also good to make an appointment to talk to your  child's teacher  if homework is 
regularly taking too long or you feel they have too much
too difficult- if they can't do it without your help then its probably not an appropriate task for homework
repetitive, oneof the purposes of homework is practice but if a child has grasped the concept of adding two numbers then 5 or 10 sums for practice may be ok 50 probably isn't
new material – the learning should be taking place at school – so generally speaking new concepts etc shouldn't be introduced via homework
regularly finishing off what should have been done in a lesson – it might be the child wasn't working well so this might be fair, but if it happens regularly then maybe there is a problem.
For more information about supporting your child's learning click here
Posted in
General
Comments Off

on How to Handle Homework
April 30, 2017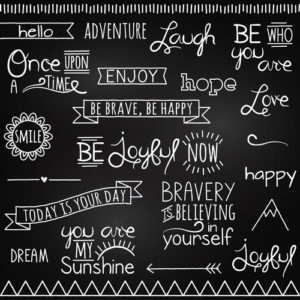 In my work roles I have often worked with children and young people who struggle with self-esteem.
This can happen for all sorts of reasons and is always a concern for the adults who are around them, whether that be parents, or other relatives, carers or staff in schools.
Of course it is easiest to ensure that children develop this right for the start but that isn't always the case and I am not pretending that it easy to develop a positive self-esteem when a child or young person has a negative view of themselves BUT it is still important to do all we can to help children and young people develop a positive view of themselves. Having a positive self-esteem enables a person to
Be confident
Build relationships
Be prepared to try
Stand up for themselves
Cope with failure or disappointment
Feel happier
Developing a healthy self-esteem starts right from day one though the process of attachment. To develop well children need to have all their basic needs met, (food warmth safety etc) and they need to feel that they 'belong' that someone loves them and will care for them. When a baby cries, because they are hungry for example, and then someone picks them up and feeds them, hopefully in a repeated way, so that most times they are hungry they are fed, they are learning that the world is an okay place, that their needs will be met and that is the foundation of self-esteem, they are cared for, they are loved and someone has their back. If you'd like to read more about attachment click here.
I work often with children and young people who have been taken into care, because of abuse or neglect within the home and understandably they can often struggle with self-esteem – but lots of other children and young people can face problems with self-esteem as well.
Being bullied, feeling stressed, constantly comparing yourself, (or others comparing you) to others, feeling that you don't measure up to people's expectations can all impact self- esteem.  A massive 60% of people using social media reported that it had a negative impact on self esteem – you can read more here.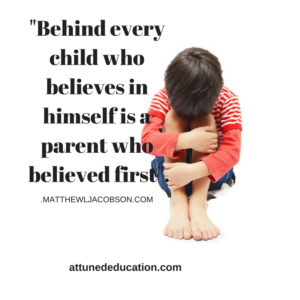 The NSPCC reported that
"In 2014-15 there were 35,244 counselling sessions for low self-esteem, an increase of 9% from the previous year."
https://www.nspcc.org.uk/what-we-do/news-opinion/children-plagued-by-low-self-esteem-and-loneliness/
The charity Young minds reports that 75% of young people have felt low self-esteem at some point.
What can be done to help?
As adults the guidelines below can help us all to help children and young people develop and maintain a positive self-esteem.
Ensure they feel valued
Tell children and young people that you care and that you value them. Make time for them that is a great way to demonstrate that you enjoy their company. Make sure that what you say as an adult to them will not cause them problems, our negativity about them can play like a record in their head.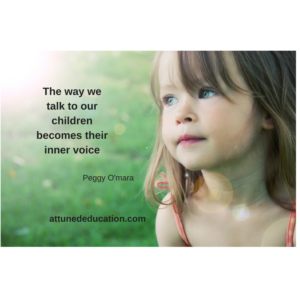 Recognise strengths and weaknesses
Telling a child that they are great at everything won't help develop a strong self-esteem because of course all humans have areas of strength and weakness. So recognise the strengths but also recognise and tell them explicitly that any areas of weakness, things they can't do or find difficult can get better with practice and effort – that is the 'growth' mind-set.
Challenge lies
When children or young people say things about themselves that aren't true it is important to challenge this with the truth – so if they say for example
"I'll never be able to do this"  – reply that they can't do it YET but with more practice they probably will be able to
"I always get things wrong" – tell them that making mistakes is part of learning
"Nobody likes me" – reassure them that you do and in fact lots of people do (usually this comes about because of a problem with one or a small group of peers).
"Everybody says I'm …….." some people might say that but I think…..
Basically all these phrases above contact absolutes, always, never, nobody, everybody and are quite simply not true.
Acknowledge Feelings
Things happen which can make us sad – and that may not be pleasant but feelings are always valid and can't be denied. BUt we can all make a choice about what we do with those feelings. Being ad has its place, there will be times when every child and adult may feel hurt or tearful, but there comes a time when we can choose to respond by picking ourselves up and moving forward
Be a role model
Think about your own self-esteem, we will all as adults have had times when our self-esteem has taken a battering, but we recovered from this and moved forward usually by concentrating on the positive and feeling supported by others. Talk about such times but more importantly let them see you respond to challenges by NOT being defeated.
Be appropriate with praise
When a child achieves something it is important to praise them but be careful not to just praise everything or the praise becomes meaningless.
Encourage them to see the positive side
When faced with difficulty we can all have times when we need support. But we also can make a choice about what we decide to focus upon.
Encourage Independence
Whatever age they are encourage them to be as independent as they can, that might be learning to feed themselves even though it creates a mess, or tie their own shoelaces even though it takes longer. Independence helps a child feel capable which helps promote a positive sense of self.
Let them make mistakes and take (calculated) risks
Living involves risk and making mistakes. Think about a chid learning to walk, they fall over – not once or twice but multiple times. BUT eventually they learn to walk. If we waited till they could walk without falling over they simply would never learn. So whatever stage they are at allow them the freedom to take a risk and make a mistake and be there to give them support and help, if the 'fall'.
There will always be some children and young people who because of their personality or who they are as individuals, that will struggle more than others with self-esteem, a children with a physical limitation or learning need may be examples but we can as adults use the strategies above to help promote  positive self-esteem in all the children and young people we came into contact with.
Posted in
General
Comments Off

on How to build positive self-esteem
April 22, 2017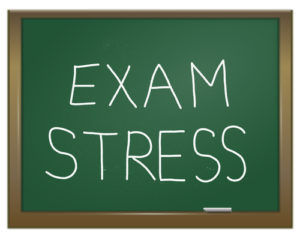 We have now reached that time of year when children and young people in both primary and secondary schools are facing assessments and exams.
The hope is that in primary schools these remain fairly low key, though from what some teachers and parents report that is not always the case – with some being relentlessly drilled for tests and even perhaps pressured by well-meaning adults about the need to do well.
Schools week reported recently that a quarter of Year 6 pupils are stressed about SATs – you can read the article here
It seems only reasonable to suggest that with the perceived greater importance of GCSE exams than earlier tests that this gets worse as children progress through school, which is indeed what surveys have found.
"The ChildLine National Exam Stress Survey revealed that 96% of the 1300 who completed the survey felt anxious about exams and revision, with 59% feeling pressure from their parents to do well and 64% saying they have never received any support in dealing with exams".
You can read more about what young people have said by following the link below.
https://www.nspcc.org.uk/what-we-do/news-opinion/childline-reveals-increase-exam-stress-counselling-last-year/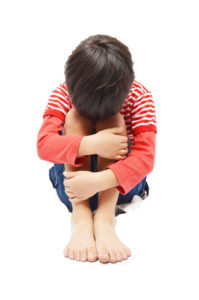 What can we do as parents and teachers to help children and young people cope with the stress of exams and testing
The role of a parent and teacher is clearly different but every adult working with or parenting children and teenagers has a duty to promote positive mental health and therefor at the very least to do no harm – i.e. not to  levels of stress about exams even more. So of the tips below some will be more appropriate for teachers or adults working in schools and others are more for parents.
Get the basics right
It doesn't matter what the source of stress might be the experience of it is worse when out general health is not good.
Make sure they get
enough sleep, teenagers have a tendency to become a bit nocturnal but sleep will have an impact on performance. So they need to be in bed by a reasonable hour if they need to get up for exams or to revise. If they go to bed and have trouble sleeping then work with them to develop strategies to make sure they can get a good nights sleep – there are some useful tips here  
a balanced diet – we know that our diet has an impact on our physical and mental performance so make sure they get plenty of fresh foods, with protein and fresh fruit and vegetables and try to avoid the tendency many develop of snacking on sugar laden processed food and drinks. You can read more here 
 some exercise when the pressure is on it is easy to feel like there isn't time for exercise but it is not only good for our bodies' evidence suggests it helps our brains as well – read more by clickingon the link below https://www.theguardian.com/education/2016/jun/18/how-physical-exercise-makes-your-brain-work-better
Exercise is also known to reduce stress. It doesn't need to be competitive or formal but making sure that children and young people get some exercise will help reduce stress and help them study more efficiently so even if if's just a brisk walk or a short bike ride, kicking a ball about or running around with mates it will help and is worth making time for.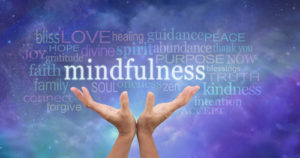 Encourage Relaxation
However much there is to do it is important to take regular breaks and to building some time for relaxing. In fact studying is often more effective in short bursts. We have all probably experienced working for hours and feeling ourselves become unproductive. A break away from it even for a short time can renew our concentration and we can sustain working for a bit longer. Remember too that Mindfulness can be very useful for both relaxation AND improving concentration- you can read the earlier blog post about Mindfulness here. You can find specific tips on helping teenagers revise here 
 Motivate without Threats
While some students may need hefty doses of motivation they, in fact few of us, are rarely motivated by threats. These may be specific – I've heard people say they won't get to go on holiday unless they work/succeed or much more general, the 'you'll never get a good job' 'you won't get to go to University' or whatever. In my years of experience as a teacher and as a parent honestly I've never seen this work.
But many do need some motivation so encourage them to think of the positives, remind them that any 'sacrifices' they do make (not going out with mates for a few evening s etc) will only be for a short time.
Lots of people offer rewards for success and I think that is a personal decision but generally speaking intrinsic rewards – that is the student working hard because they want to and they see value in it tend to be more effective. You can read more here https://www.theguardian.com/education/2015/jun/25/cash-for-grades-should-parents-reward-exam-results
Be Available and involved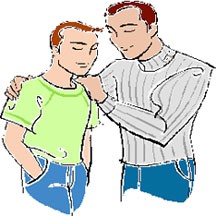 It is said a lot but simply being around giving time, for a cuppa and chat or a bit of encouragement can be really helpful. It certainly isn't possible in every situation but getting involved by offering to 'test' them on what they have been revising or asking them how it's going and where they are up to – is likely to be more supportive than nagging. But it is important to give advice and offer suggestions when asked or when you can see it is needed. It is also really useful to know the specific times, dates and requirements for each exam.  Read here about how to help them be successful in exams  
Encourage them to talk
They may not all want to, but if you think they are worried or stressed do encourage them to talk about it – and try to get them to be specific – worries are easier to handle when you know exactly what the actual worry is. It's also a good time to discuss plans – a good plan B can mean the fear of not achieving what they want is greatly reduced. But talking doesn't have to be about big worries it can be just about how they are getting on, what bits they are finding tough but also what are they finding ok.
Build resilience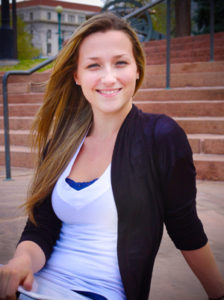 Life can be full of hard knocks and one of the important things that needs to happen for every adult is that they need to learn to be resilient, to cope with those knocks and be defeated by them. Now is a great time to start. Make sure they know that while they are being encouraged and exhorted to try their best to put in the effort and to do well, they are of value anyway. If you are a parent make sure they know they will be loved whatever happens and if you work  in schools make sure they know that there are always other options and there will be people who will care and support them though whatever happens.
We need to remember as well that it is not just the children and teenagers that get stressed during exam time- it can be a stressful time for parents, especially if there is more than one child in the house sitting exams, and the focus on results means it is also stressful for school staff. So it is important to learn effective ways to manage your own stress to make sure you can keep on supporting the children and teenagers who need to rely on YOU. Click here to read an article that might help  – its all about making sure you look after yourself.
Posted in
General
Comments Off

on Managing Exam Stress
April 3, 2017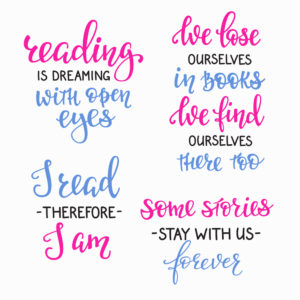 Recent estimates suggest that while there may be less than 1% of the adult population who are completely illiterate there are approximately 5.1 million people – about 16% who are what would be described as functionally illiterate with a reading age below that of an 11 year old. That means that while they may be able to read some words in text about familiar topics, unknown texts or forms would present huge difficulties – clearly this has an impact on their ability to find jobs, claim benefits and a huge number of other everyday tasks, including of course helping their children to read or supporting them with homework, or vene reading the letters sent home by school.
This affects about 1 in 5 adults. This ratio is higher among certain groups for example those in prison.
When it comes to reading among children there's a few statistics below that don't make for happy 'reading' – you can see them for yourself at https://readingagency.org.uk/about/impact/002-reading-facts-1/
Statistics from 2014 show that one in five children in England cannot read well by the age of 11.1
Research conducted in 2012 found that 17% of 15 year-olds in England do not have a minimum level of proficiency in literacy.2
Analysis conducted in 2013 found that in England 16 to 24 year-olds have lower levels of literacy than young people in 21 out of 24 countries in the OECD. Literacy levels are higher in Japan, Estonia, Czech Republic and the USA.3
England is the only country where 16-24 year olds have lower literacy and numeracy skills than 55-65 year-olds, out of 24 OECD countries.4
References
[DfE (2015)Reading: the next stepsp.13]↩
2. [DfE (2013) Achievement of 15-Year-Olds in England: PISA 2012 National Report, p.66]↩
[OECD (2013)Skills Outlook: First results from the survey of adult skillsp.72]↩
4. [OECD (2013) England & Northern Ireland (UK) – Country Note -Survey of Adult Skills first results p.4]↩
Yet in the UK our children start formal schooling earlier than in most other European countries (Cyprus and Malta being the only other countries in Europe where children start school at age 5). In some countries e.g. Sweden and Finland they don't start till they are 7 years old. So it would be reasonable to expect good levels of literacy as children are at school longer but in fact Latvia Estonia and Belarus have the highest literacy levels in Europe http://www.mapsofworld.com/europe/thematic/countries-with-literacy-rate.html
If you want to have a look at literacy levels across the world there are loads of statistics here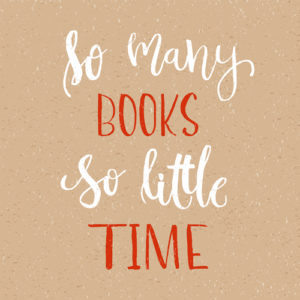 So why do some children struggle to learn to read. One reason may be that the child themselves has a particular problem – I'm not going to address what those might be in this article. But the other reason might lie in the way we teach reading.
For a number of years schools used a whole language approach – where whole words were taught but research has now shown that actually we don't 'read' whole words, effective readers de-code words but they do it with such speed that although it may look as if they are focussing on a whole word, actually their eyes scan forward and backward through the word.
There has been much research to show that phonics is the most effective method to teach reading.
Sounds-write is a linguistic phonic approach grounded thoroughly in research and explicitly teaches children the following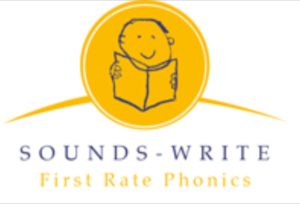 The 3 skills they need for effective reading,
 Blending – running individual sounds together to form a word – 'c' 'a' 't'  – 'cat'
Segmenting – pulling apart the individual sounds in a word – when children can do this they will be able to successfully spell and write the word 'cat' – 'c' 'a' 't'
Phoneme manipulation  – the ability to pull sounds in and out of words  split without the 'p' = 'slit'
The 4 concepts needed for effective reading
Letters are symbols of sounds
Sounds may be spelled by 1,2,3 or 4 letters
The same sound may be spelled in different ways 'show' 'go' toe' 'bone' or 'dough' all have a similar sound but it is spelt in different ways
 The same letter(s) may represent different sounds – as in   cat and city or go and got
They also need to understand what we refer to as code knowledge – we have 144 sounds in our language but only 26 letters in the alphabet so developing readers need to taught the 'code' – the initial code where most sounds are represented by a single letter as in 'dog' but also the extended code where several letters may represent a single sound like 'ough' in dough and the different ways of spelling common sounds –  'n' for example
no
knee
running
gnarl
pneumonia
There aren't silent letters (no letters make any sounds it's us the humans who do that) and there are no magic letters, even rules will usually have exceptions so the more helpful approach is simply to think of it as it is –  listed simply in the concepts above.
One of the things I particularly like about Sounds-write is that it  explicitly teaches  children how to handle polysyllabic words. Children who are taught using this method can confidently approach any word they may come across.
Individual children may for a variety of reasons struggle with particular aspects of learning to read but success is much more likely when teachers who teach them use a knowledge based phonic programme with proven efficacy which they have been trained to use and which they feel confident teaching.
Teachers and school staff, if you are teaching phonics and haven't been trained – get in touch.
Parents, if your child is struggling with learning to read, you feel that you don't understand phonics or you are worried about the approach used by your child's school get in touch.
Problems with reading can impact every other aspect of the curriculum and have a detrimental impact on the child's view of school, their own learning and their self-esteem.
Click on the link below for a PDF  that children can colour in – as it's probably holidays now  you can talk about books and reading while they do then enjoy a story together!
Posted in
General
Comments Off

on The 'numbers' of Reading
March 17, 2017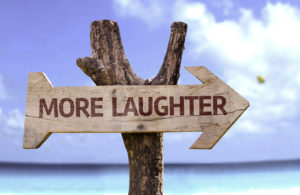 My article on laughter was first published in Affinity magazine last May – but we could all do with a reminder of how good it is for us to laugh!! http://www.affinitymag.co.uk/learning-to-love-a-good-laugh/  so here it is again.
I must confess that in my opinion one of the best sounds on earth is that of children laughing. It is infectious and raises my spirits every time I hear it. It is hard to hear a person laughing without somehow ending up laughing yourself. Well the good news is that laughter actually does us a lot of good.
 "A day without laughter is a day wasted."   Charlie Chaplin
 What Happens When We Laugh
Apparently there are 15 muscles in the face alone that contract when we laugh and as it spreads through the body many other muscles contract, but then relax  – some may become uncoordinated so a really good giggle can make you unable to walk straight for example. Our eyes water and in some ways our body becomes a bit out of control and of course we have all had the experience of irresistible giggles especially in situations where we feel we shouldn't be laughing.  It also has an effect on our respiratory system and breathing becomes irregular but overall our oxygen intake increases.  So in many ways it is like a workout.
"Laughing is and always will be the best form of therapy " Dau Voire
Impact on Mental Health
We probably all know that laughter improves our mood and that it can help if we feel anxious. I remember working in an Intensive Care Unit where there were times of massive tension and distress and yet it was probably one of the jobs in which I laughed the most. Not because we minimized the distress of our patients and family, quite the opposite, laughter was a release of the tension and anxiety that as staff we felt because it was a high pressure setting. Over time laughter can help us all to become more resilient, the impact of laughter doesn't stop when we stop laughing – the positive impact on our mood can last for many more hours.
"Always laugh when you can. It's cheap medicine." Lord Byron
Impact on Physical Health
Laughing releases tension, in fact when we are laughing muscles relax and stay relaxed for some time after afterwards. But there is also evidence to suggest that laughter boosts our immune system and can even help improve heart health (the heart is after all a muscle) as it can increase blood flow. In addition when we laugh we release endorphins which are hormones that increase our sense of well-being – the feel good factor and because of this laughter can sometimes reduce pain. In his book The Master Key System Charles F Haanel makes the claim that people who have been ill have improved their health and condition simply through laughter.
"I have not seen anyone dying of laughter but I have seen millions who are dying because they are not laughing." Dr Madan Kataria
Impact on Social Well being
Laughter is contagious and it is fun. You may have seen a very popular video on social media recently which starts simply with one man on a train laughing and ends with everyone on the train laughing. People who laugh together are likely to work well as a team – somehow laughter creates a bond. If you walk into a party or even a new office you are likely to be drawn to people who laugh or smile rather than the ones who look depressed or down. Many of us will have had times when things may have looked bleak and the response would be either to cry or conversely to laugh. Amazingly if we are able to choose the latter often things start to look a little better because we start to feel more positive.
"There is nothing in the world so irresistibly contagious as laughter and good humour."
Charles Dickens
Impact on stress
Unsurprisingly a good laugh helps reduce our levels of stress and in fact there is new branch of therapy called 'laughter therapy'. Its aim is simple – to get you to laugh. Now cynics reading this will probably be thinking that it can't be good for us if it is not genuine but apparently our brain finds it tricky to distinguish between real and 'fake' laughter so all the beneficial elements are there. And if we start out laughing in a slightly forced way in fact it quickly becomes real. A good burst of laughter will leave us feeling relaxed, buoyant and possibly exhausted – in effect it is like a good workout.
"Against the assault of laughter nothing can stand." Mark Twain.
Impact on Success
Success may well take hard work, dedication and commitment but success comes more easily when we enjoy what we do. We may still be working hard but if we love what we do and enjoy the process we are likely to stay motivated and work harder so enjoying a good laugh and spending time with people who make us laugh is even likely to help us to be more successful.
"There is little success where there is little laughter." Andrew Carnegie
How can We Laugh More
So if it is that good for us we need to do it more! It can protect us against depression and stress and improve anxiety so let's get laughing. We all have our own preferences, slapstick, a good stand up, a clever joke  or a funny film, but actually while we may laugh alone we are much more likely to laugh when we are with others. In fact often we choose our social groups to be with those who make us laugh – why because quite simply they make us feel better. The cycle often goes, less time for social activities, because of work or illness for example which leads to greater isolation, less opportunities to laugh and increased feelings of sadness. But that can be changed – if you want to get laughing listen to some laughter and join in – it will be hard not to!
"Laughter is timeless, imagination has no age and dreams are forever." Walt Disney
For more information or for help with any emotional issues contact Attuned Education on 07921193479 or via email info@attunededcuation.com
Posted in
General
Comments Off

on Learning to Love a Good Laugh
March 14, 2017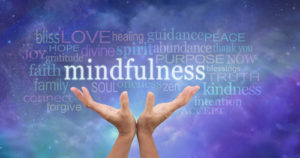 Over recent years there has been a growing understanding of how damaging stress can be and mindfulness has become a tool of choice in terms of stress reduction for many people and organisations. So if you are new to mindfulness, or if you've heard about it but don't know where to start here a few exercises that you might like to try.
FOFBOC
For this first exercise just sit in a chair. Closing your eyes is often helpful especially at first. The purpose is just to BE – experience the present moment. For many of us we rarely experience the present, rather we are thinking about what has just happened or planning things for the future.
So a mindfulness teacher that I know recommends FOFBOC to begin with! Simply allow yourself to be aware of your feet on the floor (FOF) and your bottom on the chair (BOC). Often it's helpful at first to begin by concentrating for just a few moments on your breath. Take a slow breath in through your nose and be aware of the feeling as the air passes through your nose, down your throat and then makes your chest expand. Then breathe out slowly through your mouth – being aware of the sensations as the breath leaves the body. The next step is FOFBOC – start to be aware of your Feet On Floor, this can be done with shoes off or on but allow yourself to be aware of the feeling, is the floor hard or soft, can you spread your toes, are our shoes tight, are your feet warm?  Try to remember we are talking awareness NOT thoughts. Then become aware of your bottom on the chair – is it comfortable, what is the sensation, are you holding yourself tensely or allowing yourself to sink into the chair. Your mind will wander, especially if this is new, but each time it does just bring it back to your feet on the floor!
Eating
When you have tried the above a couple of times then try eating in a mindful way. First think how many times you have eaten a snack and been surprised that it has gone? Particularly likely if you eat while working. So for this exercise have some food available often something like a cherry, grape or nut works well. Begin by taking a few breaths to focus then pick up the food. First regard it, notice it's colour and shape, hold it in your hand and notice the texture, weight and how it feels in your hand. Try to use as many senses as you can – they are particularly important in eating. Then after a minute or so, either take a bite or put the item in your mouth. Try to stay in touch with your senses, what is the texture, is it juicy, or salty, how does it feel when you roll it on your tongue? Then bite it and again notice the feelings and sensations. As you chew then swallow.
Walking
By now you are no doubt beginning to see that mindfulness is all about experiencing the present. I love to walk, or run or ride my bike but I use the time usually to have some head space to think about ideas, events and plans. But for this exercise which could easily be done for part of a walk begin by taking a few breaths to focus your mind then begin to 'be' in the moment. Switch on your senses and notice the air on your face, is it cold or can you feel the warmth of the sun. What noises can you hear, what is the feeling of the ground under your feet, is it soft or firm? Your mind will drift but bring it back to the present each time.
Colouring
Perhaps less 'natural' than the others but having worked with a lot of children who have been 'troubled' I know that simple colouring has an impact on the mood. It can calm those who feel angry and others seem much more relaxed and able to talk when they are engaged in colouring. Luckily now there are several mindfulness colouring books to choose from – but the 'picture' is less important than the process. The idea is to forget other things and still the mind. Concentrate on the pen on the paper, the colour and pattern that emerges.
Try a few different exercises and see which feels best for you. Let me know what you think and remember we can run a Mindfulness course for you or your organisation – just get in touch.
Posted in
General
Comments Off

on 4 Mindful Exercises To Try Today
March 8, 2017
Mental Health is something that has been in the news quite a bit recently, and when it comes to the mental health of children and young people some of the statistics are indeed quite shocking.
The figures below are taken from www.youngminds.org.uk
One in Four (26%) young people in the UK experience suicidal thoughts
Among teenagers, rates of depression and anxiety have increased by 70% in the past 25 years, particularly since the mid 1980's.
The number of children and young people who have presented to A&E with a psychiatric condition have more than doubled since 2009. (8,358 in 10/11; 17,278 in 13/14)
55% of children who have been bullied later developed depression as adults
Clearly this is a huge problem for the individuals and families concerned but it also a problem for us a society and we must ask ourselves what are we doing, or not doing that our children and young people are suffering in this way. Some children and young people may have certain pre-dispositions or medical problems which may mean mental health problems are more likely and of course others may experience things in their environment which may be more likely to make them depressed or suffer from poor mental health., but there is a collective responsibility for us to ensure as far as possible we all promote positive mental health.
Good, positive mental health is not about an absence of a problem but rather living in a state of well-being and being able to cope with the pressures of life. But what can we do to promote positive mental health?
Get the basics right – our bodies and mind are of course linked and when we look after ourselves physically this has a good impact on our minds and emotions. So ensuring children and young people get enough sleep, have good balanced diets and get regular exercise, hopefully with some time outdoors, will certainly help.
Safe and Secure – Clearly it is vital to mental health to be safe and secure and to feel safe and secure. As adults our job is to make sure that every environment a child or young person is in is one that safeguards their well-being. It is also important that all children and young people know who to talk to if at any time they do not feel safe.
Model good Habits – Children learn by watching adults, so it is important to show them how to say mentally healthy. What do you do when you are worried or stressed? How do you cope if you feel sad or uncertain? By showing children what you do, attaching importance to time with friends , time to relax, talking about problems or even doing some relaxation, they will learn some strategies to cope with their own challenge.
Teach them explicitly – as well as learning by watching, children also learn through being taught and instructed. Have dialogues about mental health, start by talking about emotions, label them, and frame them for children. For example it is fine to be sad when something upsetting happens. It's also ok to be worried and talk about what they can do to help themselves if they feel those emotions. Talking to an adult or doing things they enjoy may help.
Create environments where it is ok to talk about emotions – this doesn't come naturally to everyone but it is essential for children to know they can say what they feel and if adults do this they will quickly learn how helpful this can be not only for the children but for themselves.
Encourage gratitude and Kindness – it can sound trite but if we all develop a mind-set of focussing on what we have and on helping others we actually feel better for it. Teach children to be grateful – it lays a foundation for positive mental health in later life.
Value FUN and Relaxation – lives are busy and nowadays with often intense pressure at school and busy lives out of school – there can be little time for FUN. Make sure children have time to laugh and relax every day.
Encourage Creativity – there is considerable evidence that being creative relaxes us, at the same time as challenging us and that is good for our mental health, (for those who like to read the evidence there is plenty here http://onlinelibrary.wiley.com/doi/10.1111/j.1365-2850.2011.01693.x/full). It is no surprise that there a several creative approaches to therapy, Art or drama therapy for example. I doesn't seem to matter what the creative pursuit it – the fact that it is creative is the point.
So whether you are a parent, step-parent, grandparent, aunt, uncle, teacher, childminder or any adult coming into contact with children and young people we all have our part to play in promoting positive mental health and that may well start by looking after you own mental health. Click here  below for ways you can take care of yourself.
Posted in
General
Comments Off

on Promoting Positive Mental Health