May 19, 2018
For my blog post this week I have gathered together a nmber of earlier posts about revision and exams into a downloadable ebook Keep Calm and Pass your Exams.
You candownload it by clicking here AND I've done summary video that I've put on the facebook page, you can watch it here
Posted in
General
April 22, 2018
This was first published in Affintity Magazine but I think its helpfulfor evry one to know a bit about the hormones that impact our happiness.
Our state of happiness depends on a whole range of factors, some would say genetic predisposition plays a part as well as our current situation, but it's probably fair to say that most of us want to be happy and if there were steps we could take to be happier we'd at least consider them.
I acknowledge that of course there are some people who struggle with specific mental or physical illnesses which may have an impact on the biochemistry of the brain but for the rest of us understanding our happy hormones and what we can do to boost these will almost certainly have a positive impact on our mood and sense of well-being.
What are our Happy Hormones?
Strictly speaking happy hormones aren't all hormones. One of the chemicals you will have probably heard of as being responsible for happiness is Seratonin which is a mood boosting neurotransmitter and dopamine, another neuro transmitter which drives our brains rewards system.
Then there is Oestrogen and progesterone, you'll all have heard of those hormones and know that an imbalance of these can cause irritability. Specifically Oestrogen is responsible in part for the formation of serotonin and it helps to keep our mood steady. Good levels of oestrogen protect us from irritability and anxiety. Progesterone too protects us from irritability and is also thought to have a role in helping us sleep well. Then there is something called oxytocin which is both a hormone and a neurotransmitter and seems to have an impact on our levels of satisfaction, this particular one seems to have more of an impact on women than men.  In addition there are endorphins which can dull pain and increase our feelings of pleasure.
But it is also worth knowing about Cortisol – often called the stress hormone – it is released in response to fear and stress and prolonged high levels of this can have numerous negative effects on the body, such as lowering the immune system, increasing weight gain, interfering with learning and memory and also increasing the risk of depression and mental health problems.
But before you start feeling gloomy because your state of happiness is at the mercy of chemicals – let's stop with the science and see what we can do to give ourselves the best possible chance of happiness.
The Food we eat
There is a growing body of evidence that shows that what we eat has a powerful impact on almost every aspect of our bodies functioning. I know that sometimes the advice can seem contradictory but actually there are only a couple of very simple guidelines to follow. Try to avoid processed food – basically it will be full of heaven knows what and introduce lots of negative toxins to the body. Eat fresh food whenever you can and include at the very least five portions (new research indicates seven or even tem portions a day may be better) of fruit and vegetables each day and try to include an array of colours – that way you can make sure you'll be getting all the vitamins and minerals, phytonutrients, probiotics etc that you need.
Specifically carbohydrates boost serotonin but it's best to use high fibre sources which are more long lasting – but it also explains why crave sweet starchy comfort food when we feel low. To boost progesterone and oestrogen levels include spinach, asparagus eggs, salmon – oh and don't forget dark chocolate in your diet. Eating spicy foods can also help as they can trigger endorphin production. You can read more about mood boosting foods here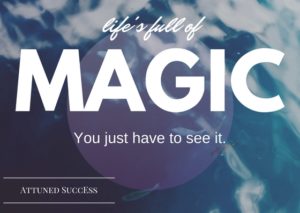 Exercise
It will come as no surprise that exercise is good for us. Exercise is one of the few things that can release serotonin and unless we have driven ourselves into the ground we nearly always feel better after we have exercised. For some simple exercise you can start today have a read of this article 
Enjoy a good laugh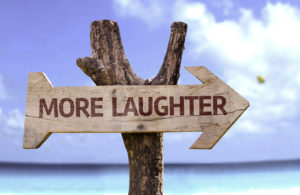 Actually enjoying a good laugh will also help with endorphin production – so if you are feeling down watch a comedy not a weepy, read a funny book or spend time with that friend who you always have a laugh with.
Feel Good Activities
Oxytocin production is increased when you are doing pleasurable things – so enjoy time with friends or family, indulge yourself in some way perhaps with massage – or even a spot of retail therapy. We all know we enjoy a hug and actually physical contact like that is good for us so give you partner or family members a hug and enjoy the boost that will give to your happy hormones.
Keep Stress in Check
Learning how to manage our stress is important for each and every one of us not least because it can keep our cortisol levels in check, so a long walk or a relaxing bath will help and try adding some aromatherapy, a scented candle or bath oil as these can help to stimulate endorphins. As can listening to music and singing which will also give a release of Dopamine. There is also evidence to suggest that being outdoors in the sun is beneficial for boosting our mood – we might not get as many chances as we'd like but a bit of sun will definitely be a mood boost.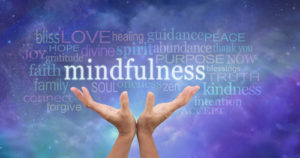 Get something done
Anything that we achieve can give us a sense of satisfaction, especially when it is something we have worked towards. So completing a task, whether it's a craft project you started months ago or a work related task you've been putting off, will definitely boost your mood.
There are lots of things that we are not able to control in life but when it comes to being happy there is in fact a lot we can do to help ourselves and boost our happy hormones.
Remember to follow us on facebook  Twitter  and instagram
Posted in
General
April 8, 2018
As the exam season is fast approaching once again here are a few tips for parents who are faced with supporting their teens to revise for exams I published this first on hubpages and you can read the whole article by following this link 
Do's and Don'ts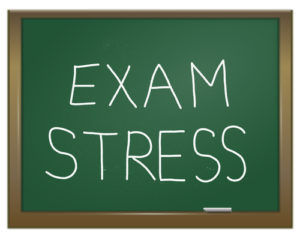 Encourage but don't nag
Stay positive even if they aren't
Don't promise the earth if they pass – an incentive can be good but setting a huge reward may increase pressure in an unhelpful way
Don't get caught up in their stress – it's normal to be a bit worried but you need to stay calm as parents to support them
Encourage them to ease up a little on other pastimes just for the period of the exams (though they do still need some relaxation)
Teach them some strategies to cope with their stress – its an essential lesson in life these days
If they get into a rut with one kind of technique suggest an alternative – trying an online site when they are sick of mind maps for example
Remind them that it will pass and life does go on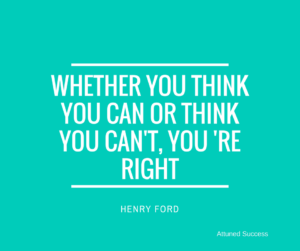 Try To Remember 
It is a tough line to tread as a parent. Try to avoid nagging too much as often this has the effect of putting them off rather than encouraging them.
Encourage them to do short bursts of very focussed work.
Get involved ask what subject they are revising and offer help.
Make sure they have the equipment they need – a set of felt pens, plenty of paper of a few notebooks, a calculator and any subject specific tools like set texts for English.
A few little incentives can be good too – "Why not do another half hour then I'll make you a hot chocolate" or something like that which will work for your own teenager.
As adults we sometimes realise that there is greater stress in life than exams but remember that for a lot of young people exams are terribly stressful.
Reassure them that you will love them whatever the results but that it is good to try our best as a general principle in life.
Posted in
General
March 24, 2018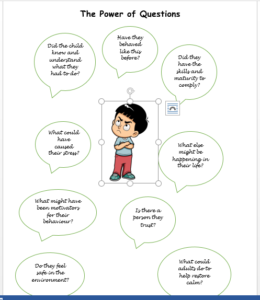 It is easy when faced with difficult behaviour to let it become a battle. As the adult we imply intent which simply may not be there – the child probably isn't behaving that way just to make our lives difficult.
One of the ways to prevent a battle mentality is to approach with curiosty and ask yourself some questions. I've put a few below but I'm sure you 'll be able ot think of many more.
Did the child know what they were supposed to do?
Its easy to issue lots of instructions, and sometimes use language that isn't especially clear or accessible. What does being 'good' mean? Being quiet may mean something very different at home from at school or even in one lesson as opposed to another. It is estimated that a number of children have undiagnosed speech language and communictaion needs which may include problems with  short term memory 
Do they have the skills and emotional capacity to comply?
Children vary in development and some children may lack particular skills, for example social and emotional skills that their chronological peers have mastered. This is especially true for children who have experienced attachment or trauma issues, adverse childhood experiences, or toxic stress. Put simply their brains maynot have developed in the same way and until healing takes place they may not br able to regulate their emotions. The good news is that healing is possible but does need to happen in the right order – you can learn more in this video.
What could have caused their Stress?
Think for a moment about how you respond if you feel stressed. I expect there have been times when you have responded to situations with an outof character angry response because youare feeling stressed or worried about something else. That's you the adult! If children feel stressed or afraid they may behave in ways that are challenging. Imagine if you werevery  afriad of spiders and  someone placed one on you. You may well behave in a way that was outof character, even as a rationals emotiaonally well functioning adult. Children may feel anxiety about all sorts of things, and chldren who are vulnerable or who have had adverse childhood experiences may have their 'stress' response turned on fairly constantly. So this is a useful question to ask.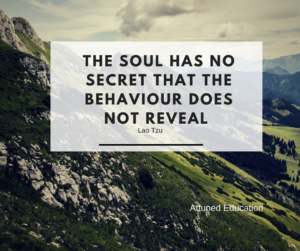 What else could be happening in their life?
Not all children come to school having all of their needs met – families are under a lot of pressure and even children who may not be described as vulnerable can have times when they experience difficulties at home, which may cause them to feel anxious. For vulnerable children this anxiety can be a constant state. But it is always worth asking what might be happening to cause particualr behaviours.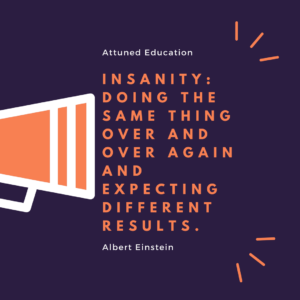 Have they behaved like this before?
Working with children many professionals know the situations that particular children find difficult. Yet sometimes, almost without realising it we keep putting childreninto difficult situations repeatedly. The child who also has problems on the playground for example. If that is the case then as adults we need to change the situation for the child or support them to gain the skills they need to cope in such situations.
What might have motivated their behaviour?
As adults we can sometimes attach i ntent to childrens behaviour that simply isn't there. They may have times when they test boundaries, as all children do but often they behaviour is driven by more complex emotional 'drivers', like anxiety, stress, fear of failure or humiliation to mention just a few. Effectively children may not be choosing to behave they are responding to emotions they can't handle. Additionally some children will be in a  state of constant high alert and may not be able to 'manage' or regulate their emotions.
Do they feel safe in the environment and is their a person they can trust?
We all need to feel safe that is one reason why unfamiliar enviroments may cause stress. Children with attachment issues or who have experienced trauma need to have a place witihin the environment where they feel safe and a person they feel safe with- remember these children will have had experiences where they have not felt safe and they may not have been able to trust the adults caring for them.  You can read a bit about it here
It is good practice to plan in advance and create a safe space for children and allow time for them to develop relationships with adults who can helpthem feel safe.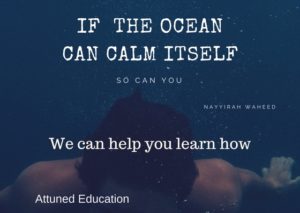 What can adults do to help restore calm?
When children are feeling overwhelmed they need adults to be calm and to have a plan. Their greatest need is to feel safe. So its helpful to allow space and time to allow them to calm, with a calm adult they trust.  Establishing a range of strategies to use can help so can gradually supporting them to understand what happens when they feel these various emotions BUT the most important feature is developing meaningful relationships with adults they can trust. That is what will ultimately help them to self regulate as the brain essentially heals and they are  able to develop the necessary  brain  'pathways'.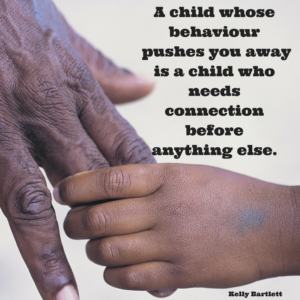 Posted in
General
March 2, 2018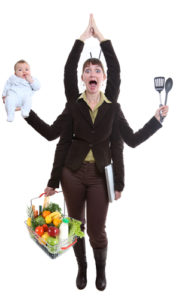 Many adults who return to study after a break or perhaps enrol on a course for the first time since they left school, find adjusting to study a difficult transition. That is not surprising but there are some simple steps you can take manage some of the trickier aspects of that transition so it doesnt  have a negative impact on both  studies and other commitments.
As the word implies transition is a change and it can take time to adjust to a change, the following suggestions will help you to make that change as easily and simply as possible giving you the best possible chance for success in your studies.
Identify Time for Study
Whatever course or programme you are studying it nearly always means some study outside of official 'class' times. So right from the start identify some times when you can do this. It is very easy to think that you will somehow fit it in but unless you make time to do it and plan some study sessions it is not likely to happen. So, as soon as you start your course, take a look at your diary and pencil some times that will become study times, the amount of time you allocate may need to be adjusted but at least you will have some slots pencilled in.
Find a place for Study
It is amazing how within weeks, even if you are studying an online course you will find you accumulate things, books, papers, pens,  and files for example and often that is only the start.  Having a place to keep them is vital and it will certainly make it easier to use your study slots effectively if you don't have to race around your house, flat or room finding all your essential items.
Be Clear About Your Priorities
Each one of us identifies the things that are most important to us in our lives and usually we make it a priority to fit those in. If you are now embarking on a period of study then these may need to be adjusted slightly. Of course it is important to make time for the things and people that are important to you but presumably study has now been added to that list of important things so it might be time to re-visit those priorities.
Manage people's expectations
The simple fact is that some of the time you will now be using for study, unless you are studying full time, will be time when you used to do other things and some of those other things may need to disappear for a while or be somehow rescheduled to allow you time to study. It's often best to tell people about your study plans and what that might mean, perhaps not able to stay at work as late, be in the sport club, or as involved in charity work or whatever it happens to be for you in your own circumstances. Managing the expectations of others can mean you don't need to explain all the time why you can't always do all the things you did before.
Ask for help when you need it
Whether it is with your academic work or with your other responsibilities it is important to ask for help when you need it. Not doing so almost always leads to problems getting worse and small problems getting bigger and causing you worry and stress. But many people find it hard to ask for help because they somehow think that is a weakness. It is simple, we are all human if you are starting something new then there are bound to be times when you need help. So talk to your tutor if you need help with your studies or to your partner, family, or flatmates if the help you need is domestic and if it is work then talk to you manager or colleagues.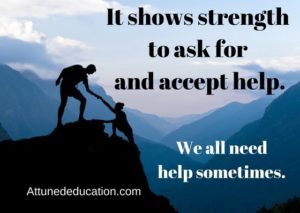 Identify your support network
Quite apart from, and often in addition to, practical help we all need emotional support. Somewhere we can have a grumble, share our success or generally let off a bit of steam with people we know and trust. So having a support network is vital, this may change over time if you are meeting a lot of new people but  make sure you never find  yourself without a solid support network.
Be prepared to learn about yourself
We all have ideas about how we approach tasks, the way we learn perhaps even the things we find easy and the things we find a struggle. But many people who return to study discover that they may have changed since they last studied, or they do change while they are studying. In many ways that is one of the points of education. So be prepared to have old ideas and attitudes challenged and to learn new things about yourself.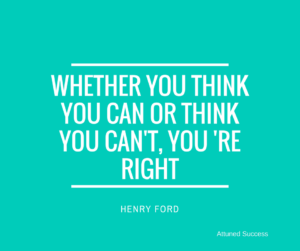 Get the right mind-set
Some people leave study or decide not to continue because they think it is something they can't do well or because of particular circumstances at the time. But others may not study because they have an idea that they can't do it or that they will find it tough. I have even heard students say that they don't think they are the' academic' type. Be clear from the outset that if you have been accepted onto the course you are likely tobe  able to be successful, It doesn't mean you  won't need help at times or that you won't need to develop some new skills but have confidence in your ability to learn, change and develop.
Don't be too hard on yourself
New experiences are learning curves and it's not too surprising that some aspects will be a challenge. Don't waste time, effort or emotional energy beating yourself up because you make a few mistakes along the way or take a bit longer to get used to the demands of study than you thought you would.
Like many others I returned to study as an adult to complete a degree, part of the way through my studies I had my first child and I had a job I loved as well. But I completed my degree, had a lovely bouncing baby and kept working. It might seem daunting at times but it is possible and you will reap the rewards. Making a few adjustments at the beginning can certainly help you, not just settle into a life that involves study, but enjoy it as well.
Posted in
General
February 10, 2018
As parents we want our children to grow up to be healthy and resilient, both physically and emotionally. Teaching your kids these habits will help them to do exactly that but like anything else they need to be taught about them and see you as the adult modelling them. We often put a lot of effort into teaching our kids physical skills, like riding a bike, throwing and catching a ball or skipping but it's easy to overlook these emotional habits that will help them to be resilient and handle some of the tough times they may need to face.
Gratitude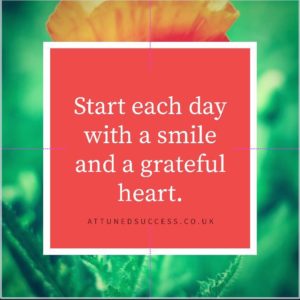 It's a choice we all face daily, we can choose to concentrate on what we have or on what we lack. It might seem tough some days but developing a habit of gratitude helps us to focus on the positive which can make us happier and more optimistic. This short video called The Gratitude Jar is worth a watch and although it focuses on a classroom setting but it can easily be recreated at home – either in a jar or on a board.
Handling Emotions
Many adults still struggle to manage emotions so it can never be too early to start teaching children about emotions. Emotions and feelings happen in response to a stimulus of some sort which may be come from the environment, fear caused by an animal that we think is a threat for example, so the emotions involve a mental state and a physiological one. 
The first step is to develop a shared language so you can talk to your children about their emotions and feelings. Identifying feelings or emotional states such as anger, happiness, excitement, or anxiety, and of course there are many more is a good place to start. Then you can talk about the experience of that feeling and how you can manage it. For example if you feel angry then explaining why or telling someone might help, but so might do something active. The aim is to help children to have a growing understanding of how they can regulate themselves, seeking support when they need to, so they are not overwhelmed by the feelings.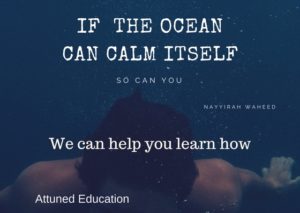 Looking after Themselves
More than a third of children in the UK are overweight or obese and research suggests that 1 in 6 young people will experience an anxiety condition
So as children are growing it is important that they develop the right habits of self-care. Eating a healthy diet, and taking part in regular exercise can help keep our bodies healthy but learning skills to manage stress, anxiety or other emotions is also a way we can take care of ourselves. Simple things learning to recognise the signs of being tired or that something is worrying us and knowing what to do are skills that will be helpful throughout life.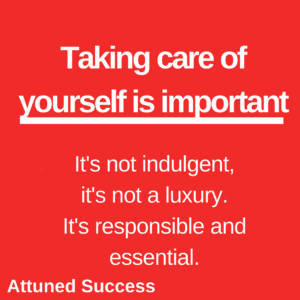 Being Kind 
One of the great things about being kind is that no only does it help the person on the receiving end but it is good for the person being kind too. Evidence shows that helping other is good for our own health and wellbeing. https://www.mentalhealth.org.uk/publications/doing-good-does-you-good Teaching children that it is good to be considerate and help others and helping them build these habits of kindness will stand them in good stead for their own future and if we all do it we can really contribute something good to the world.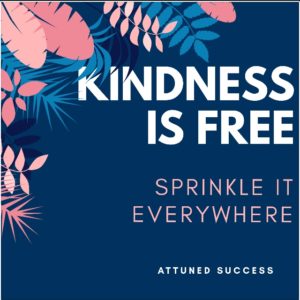 It's ok to Make Mistakes
Whether it's a physical or cognitive skill we learn best when we ate stretched and have to move outside of our comfort zone. One of the risks is that we make a mistake, or fail. But that is an important part of learning so help children see that as an opportunity. The important thing is how we respond so encourage children to keep trying even if something is hard and help them build the belief that they can achieve what they set their minds to and not give up as soon as things get difficult. The habit is not in making the mistake or failing in some way but in responding positively to the opportunity that brings for further learning and growth.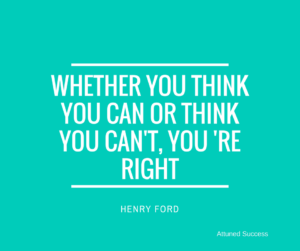 Take time when children are small to gradually teach then these habits and the value of them to help build their resilience.
Posted in
General
February 4, 2018
If you have read some of my previous articles you will know I am a fan of mindfulness, not least because it can help us live in the present.
This article was first published in Affinity magazine but I think it may be useful for readers of my website.
I came across a quote recently that really got me thinking again about how vital living in the present really is and perhaps more importantly the problems that can be caused when we don't.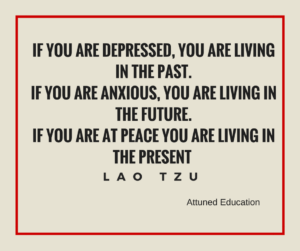 For those of you are wondering who on earth Lao Tzu is, he was an ancient Chinese philosopher and writer and founder of Taoism. Some of his other quotes I have included here  and you will see that while he may have lived hundreds of years ago he has an uncanny knack of addressing very current problems.
But to get back to the quote above – I started to have a few discussions with people about it because it seem to be such a bold statement – surely there are also sorts of causes for depression and anxiety and that is correct however a lot of those can also be linked to the practice we all have of not living in the present.
Clearly the past is important. Firstly most of us will have some lovely memories of happy times we have had, times with family and friends, previous lovers or partners, our children's childhoods, holidays and experiences and generally whilst some of those may be bitter sweet it would be a stretch for many to say that thinking of such things causes depressions. So to for some of the things in the past that may not have been so good – mistakes we may have made things we regret but they too are an important part of life and looking back and reflecting on such times sometimes means we can learn from our mistakes and do things differently – in essence it's our past that often allows us to grow and develop.
Then if we turn to thinking about the future surely it is good to plan ahead, to have goals and ambitions and it definitely is and I have written the very same myself in previous articles. In fact I would reinforce as often as possible the need to have clear idea of success and visualise this in order to get to where you want to go and live the life of your dreams. I could even argue that a little bit of anxiety can be a good thing it often helps us to perform well. And from things I have written about the subconscious what we really want at a subconscious level we will work to create. So thinking about the future is also important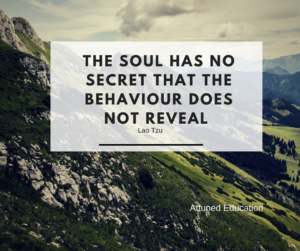 What some of you might have noticed is that I didn't use the word 'live' in the paragraph above and therein lies the key. Thinking about the past, reflecting on what has happened IS important. Considering and planning for the future, even visualising the future we desire is also important.
The problem comes when we start to live in either the future or the past.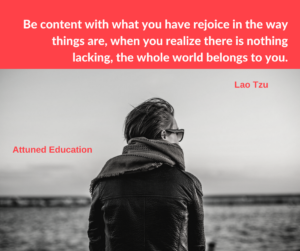 Most of us would have a working definition of where we live as our base, the place we go back to 'I live in Bedford', it's also rooted in time 'they lived in the Victorian era' and there are also elements of inclination and desire 'I live for my work' for example. It's similar to the word dwell and also implies spending time in a place – not only physically but in our thoughts – where we may dwell on all sorts of things that are unhelpful.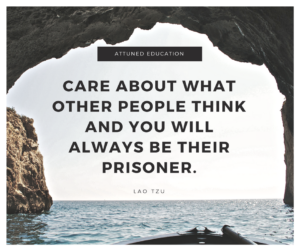 The key issue about the past is that however much we may dwell there or live in it we can't actually change it. Maybe we are sad because we have lost a loved one, we can celebrate the fact they lived that we knew them but no amount of dwelling in the past can ever bring them back. We may worry about the future and there are clearly some things we can plan for and aim towards but often there is little we can do to control things – I have many experiences of careful planning that has gone awry because of disruption to travel caused by the weather, which we would probably all acknowledge we have no control over.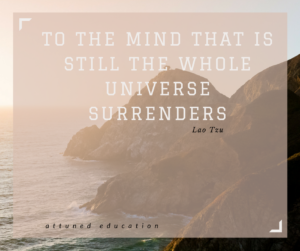 So the problem lies not in thinking about the past or the future but in 'living' there. When I think about many of the clients I have worked with who have experienced depression it often stems from or started at a particular point or event in the past. Indeed post-traumatic stress disorder is well recognised as a problem stemming from traumatic past event that impact us in the present. People who suffer from severe anxiety, panic attacks or conditions like agoraphobia, are beset by fears essentially about what might or could happen in the future.
IN our society we live busy lives and it is worth taking a moment to ask yourself how present you have been, in the last hour, in the here and now. Even when you are doing things you enjoy you may be worrying about the future to going over things you are unhappy about in the past. The only true peace we can experience is when we are actually living in the present – but that is often a lot harder than it seems.
Posted in
General
November 27, 2017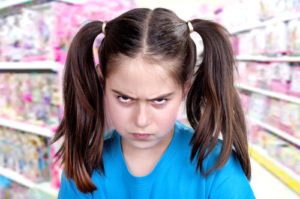 Children are all individuals, and while some are generally compliant, others make misbehaviour and defiance almost an art form. All children misbehave and as parents we usually accept this as part of their growing up, which of course it is. But we also ask ourselves why on earth they do it? Well, here are a few of the usual reasons and if as parents we can understand these then while we may never be able to wipe out misbehaviour, and who would want to really, it is part of them becoming individuals and learning about the world, we may be able to reduce it to manageable proportions so it doesn't completely exhaust us.
Our Expectations Are Too High
Children all develop at different rates and the simple fact is that sometimes their lack of maturity or skills means they just can't quite comply.  Asking them to stay sitting quietly at a table through a fairly long meal, or sit on a carpet at school for a long time, is sometimes just too hard, they fidget and wiggle and literally can't sit still. Some children of the same age may be able to but what we know is that while development follows a similar patter there can be a wide variation in the age at which children achieve certain skills. If children regularly misbehave in particular scenarios think for a minute whether they can actually do what you are asking them to and if you aren't certain then think about ways that you can help them behave in the way you want, providing a distraction or activity while they are expected to sit still or a allow them a certain amount of movement periodically.
They Don't Understand What They Should be Doing
Sometimes children don't actually understand our requests or don't hear them because they are engrossed in something else so be very clear about what you do expect and make sure that they understand what that means in terms of behaviour. The other day I was in a shop and a dad turned to his preschool child who was skipping about near some big tins of chocolates and told the child to stop 'messing about'. The child stopped skipping and started walking backwards slowly, knocking over one of the tins. Dad reminded child that he asked them to stop mesing about and the chid reposnded saying theat they had stopped skipping! Be careful to tell them exactly what you want them to do. In this child's head skipping was messing around walking backwards wasn't. Instructions like 'behave' or 'be good' or 'settle down' may have a very precise meaning for adults but maybe not for children. Make sure the child understands – especially if issuing several instructions at once, like 'go upstairs, brush your teeth and bring down your hat,' . That  is a lot for a child to absorb and follow so get them to repeat back to you what they have to do.
We Give Inconsistent Messages
All parents are human, we have good and bad days sometimes we are prepared to ignore a particular behaviour then at other times we clamp down. If there is more than one person fulfilling a parenting role then there may be differences between what is expected, or accepted in terms of behaviour. This can all be a bit confusing for either a child or teenager. A good example might be an older child's attempt at 'cheeky' humour which might be met with a laugh on one occasion or a sanction on another. Ensuring that there is a general consistency among all adults about what is and isnt acceptable can definitely help.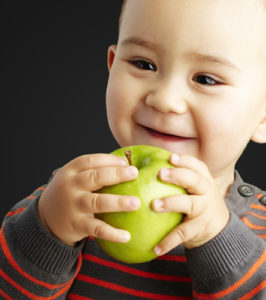 Life is one Big Game
There is a lot we can learn from our children, they are in the moment, find almost everything interesting and can turn everything into a game. You are trying to get them ready for school but they hide their book bag, or you are trying to get them into the bath and they run away. They are certainly not following instructions but their purpose is to play rather than necessarily misbehave. We don't want to squash that desire so often it's helpful to beat them at their own game and introduce 'fun' into everyday tasks – timing them for example as they get ready.
They Crave Your Attention
Children have an insatiable appetite for attention from the grown-ups they love, are attached to and have a connection with. In fact often the quiet, remote, uncommunicative teenagers actually need a lot of attention too, though don't always go about getting it in the best way. Children crave attention so much that even negative attention is better than no attention. As adults sometimes we get sucked into a negative cycle where, if the child is behaving well we use the time to get on with things but of course as soon as they start doing something they shouldn't then they will get our attention. Once as a parent we recognise that it is relatively easy to switch that cycle around and catch them when they are good and make sure they get our attention then.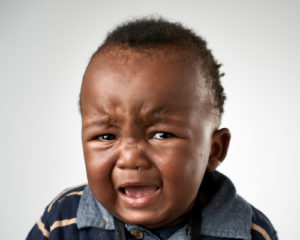 Your Mood Impacts Upon Them
Many children and young people are highly sensitive to adults' emotional state. Even babies and toddlers can pick up on our stress, tension or unhappiness. If they sense those emotions and remember our children do tend to know us well, it can unnerve them and they may respond negatively as they are unsure what the stress or tension means. If you are aware that you are stressed and can explain it in simple terms, reassuring them that you still love them and that everything will be alight, this may help.
They are Testing Boundaries
Children and teenagers are constantly learning and part of that is learning what the limits are. It is an entirely normal part of development to test those limits and your response to that challenge. Try aiming for consistency and flexibility. Individual situations can be handled flexibly and it is ok to change your mind but there needs to be a consistency as well, so only warn about things you are actually prepared to deliver on.
They Simply Don't Want to do What You Ask
I guess lots of us don't want to leap out of bed on a Monday morning and some of us would rather skip the peas and get to the brownies! Children are just the same and teenagers are trying to work out how much independence they really have, usually wanting a bit more than they can handle. So as it may already be a conflict for them, try not to turn it into a head on confrontation. Instead turn it into a game, add an incentive, or give a little bit of wiggle room.
Parenting is a tough job especially when children don't do what we ask but trying to understand why they are misbehaving may help you to find more effective strategies that leave you less drained bith physically and emotionally.
Posted in
General
October 28, 2017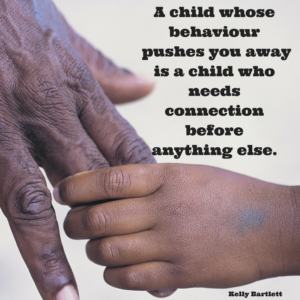 Behaviour is a form of communication. Someone slams a door – you know they are angry (unless there was a gust of wind!), if someone is tearful you infer they are upset. Of course behaviour isn't just those big gestures lots can be conveyed by the way a person stands, their tone of voice, their demeanour and facial expressions.
Yet when we come to think about behaviour, especially behaviour in children and teenagers we so often seem to concentrate on what they do, rather than why they do it.
Clearly whatever age a child is, part of social learning is developing an understanding that particular behaviours lead to particular consequences, as adults we are well aware of that and we know they are not always pleasant, if we drive too fast, and get caught, we'll pay a fine, if we display anger in certain ways at work, we may lose our jobs and I'm sure you can think of plenty of other examples. But simply responding to behaviour by imposing sanctions or consequences doesn't teach a child an alternative way of behaving and does nothing to get behind the behaviour and understand why a child or young person is behaving in a particular way.  So next time the behaviour is proving to be a challenge try asking these questions.
Can they behave in a different way?
In many ways as parents we accept the 'toddler tantrums' – the behaviour can be hard to manage and embarrassing when you are in the supermarket but often it is accepted, or perhaps tolerated is a better word, because we know it is a normal phase of development for many toddlers. Often it comes about when they are not able to express verbally how they feel, they don't have the reasoning skills and they express their frustrations or distress in the only way they know how.
With older children or teenagers behaving in ways which are unacceptable, ask yourself if they can, as in are capable of behaving differently. Have you seen them handle a situation and not behave in this way? If the behaviour you see is always the behaviour you see in that situation then maybe they lack the maturity, or skills, to behave differently. It doesn't mean the behaviour is acceptable but unless they are taught different ways of handing the situation or emotions then it seems a bit unfair to impose sanctions. You wouldn't punish a child for not being able to feed themselves if they'd never had the opportunity to learn.
What skills do they need to learn?
The next stage is to identify the skills they need. Maybe they need help in identifying appropriate ways of expressing their emotions, anger, sadness, or frustration etc. It's not easy even as an adult sometimes, so much less so for a child or teenager. They need to understand and be able to identify what they are feeling and then learn ways of expressing those feelings in a way that doesn't hurt themselves or others. It is important to express the emotion not just suppress it or squash it down – that almost always leads to other problems in the future.
How do YOU manage that emotion?
As adults, especially as parents and teachers or school staff it is our role to give children the strategies they need to not just survive but thrive in the world. So as adults faced with a child who is displaying challenging behaviour we need to teach them some alternative strategies for dealing with those emotions. In the way we do with small children when we encourage them not to shout or cry but explain what the problem is (not in a whiny voice!!) we are saying 'instead of doing what you are doing, try this.' So if the behaviour appears to be in response to an emotion identify the emotion and then try to give them an alternative way of managing. What do you do when you are angry or upset, probably you don't hit people or throw things, but you may leave the room for a while, go for a walk or explain why you are angry with a person or situation and being listened to will often help. Perhaps you use mindfulness, or exercise or offloading to a friend – think about what you do and try to think of a way that a child or young person could use a similar strategy.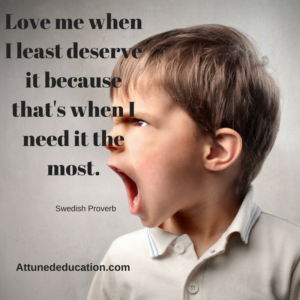 Is the trigger really the trigger?
When we stop to consider why a behaviour is happening it can also be helpful to think what triggered it. But I also think we have all had situations when we have responded, apparently TO a particular trigger but actually the cause was really something else. Many people reading this will have experienced a bad day at work then, when they go home, they find something that would usually be mildly irritating but instead find themselves getting really cross over it. We have probably all taken things out on people that weren't actually part of the problem. Sometimes it is a 'last straw' situation or sometime it's because we feel safe with that person. Beware of identifying triggers though without observations over a period of time. Often what appears to be the trigger may almost incidental- a child who reacts negatively to losing a game may do so out of the frustration of the moment but may also do so because of some slightly bigger issue, the older sibling always winning, a sense of unfairness or because they feel useless at a particular thing, or even fearful of something.
Are they really choosing to behave that way?
Think again about yourself as a responsible, socially well-functioning adult. If you are put in a situation where you feel uncomfortable does that 'make' you do things you wouldn't normally. You are at a party and hating it, do maybe tell a fib to give a reason to escape? Someone cuts you up when you are driving do you shout or gesticulate? You are faced with something you fear, a spider for example do you scream and demand that someone else deals with it? Someone says something to you that touches a nerve or raw spot and you react in an over the top way?
These are all examples of times when we maybe don't use our usual, rational approach but rather we are 'driven' by the emotions the circumstances generate for us, or even other emotions we are experiencing at the time which cause us to behave in ways that are maybe not our usual, characteristic way of behaving. Probably we have all had incidents like this. We are not alone. A child who feels physically, but more usually emotionally, unsafe may react in extreme ways. They aren't necesarily 'choosing'  they are responding to the fear – a child refusing to try something because they are afraid they might fail then if pushed will behave angrily for example.
Children and young people won't always behave the way we'd like them to but trying to get behind the behaviour will help you help them to develop new strategies. Asking yourself the questions above can help in that process.
Posted in
General
October 15, 2017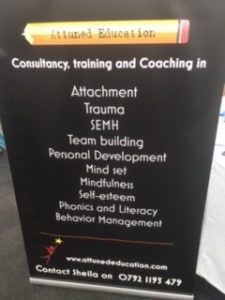 So this is an unusual blog post for me but it has been an eventful few weeks so I thought I'd give a bit of an update and also a reminder about a few upcoming courses.
Exclusions
I was delighted to have an article published in the TES as I do feel very strongly that excluding children from school is never going to solve the problems with behaviour – yes it might get troublesome students out of the classroom, or even school, for a while but unless there is some 'input' or some attempt to work out why they behave the way they do the chances are they will come back into school and behave exaclty as they did before. Have a read and I wouldl love to know your views
Vulnerable Children
Many of you will know that I have worked a lot with vunerable children, those who are in care, have suffered trauma, attachment issues or other 'vulnerabilities' so I was very pleased that my article for the Guardian about ways schools can support such students was published recently.
Particulalry when I have read other artices like one on in the Guardian  Saturday by Deborah Orr  explaining how it's children who suffer during austerity or indeed another one earlier in the week blaming austerity for record numbers of children and young people being taken into care.
Behaviour
I then had the privilege (costly) of exhibiting and presenting at the TES SEN show – first time doing this and you can read a bit on my linked in post about it. I really enjoyed delivering my workshop on 'behaviour management strategies that work' and also chatting to all the teachers, school staff and parents who visited my rather humble stand and a thank you to those who bought my book!! If you haven't yet you can get it from Worth Publishers 
But in fact soon you'll be able to get it from my very own on line shop along with various other items – exciting I know!!!
Parents
As some of you know i have also started to blog for Huffpost and my first blog was about how parents can help their child excel at school you can read it here. and my next one explains why hiring a private tutor for your child can be a good idea I'll let you know when it is published so keep an eye on twitter, facebook, and instagram 
Courses
I enjoyed running a Sounds-Write Course for teachers and school satff recenlty at KingsOak Primary School in Bedford. Sounds-Write is an evidence based, highly effective, linguistic phonics programme. Quite simply in 4 days it not only gives a thorough theoretical background to the teaching of reading  but with lots of practical activities shows adults exaclty how to go about teaching reading to a class, small group or individual child.
The next one is scheduled to begin on Wednesday 1st November (then Wednesdays 8th, 22nd and 29th Nov)at Weatherfield Academy in Dunstable.
If you'd like to book a place either visit Sounds-Write   
or email me.
Other courses
In addition to courses for schools and you can see a complete list of these by clicking on the link at the bottom of this post, please also take a look at our Attuned Success site as we have 2 one day courses in November
Mind design on Novemebr the 11th and a
Business Builder workshop on 25th Novemebr
Both take place in the delightful surroundings of Woodlands Manor and include lunch and refreshments.
You can book places here or by emailing me.
Posted in
General