Training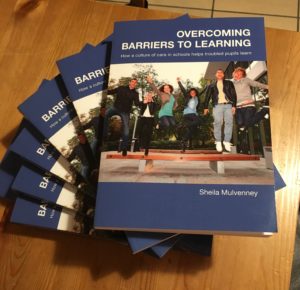 Following on from the publication of the book Overcoming Barriers to Learning  we offer training on a range of topics to a a variety of organisations including schools, local authorities, foster agencies, parents groups and businesses. Make sure you don't miss any so scroll right to the bottom the page and for business owners and entrepreneurs visit our sister site Attuned Success for courses and events to support you.
As well as the courses offered below, we are happy to arrange bespoke training, whole day conferences, half day, and twilight sessions can be delivered. Prices vary depending upon location and numbers so PLEASE  contact us to discuss specific costs and your particular training requirements.
Listed below are some of the courses that schools, local authorities and other agencies frequently commission from us.
Pricing depends on how they are arranged.
If we hire venue price per delegate is £75 for full day courses and £50 for half day or £40 for a twilight course and we manage bookings.
Alternately we can provide one full days training for £750 and half day for £500. For twilight the pricing is by arrangement depending upon location but usually £350 – £400, bookings etc are managed by the course organiser.
Choose one or more of the topic areas below but we will discuss your precise requirements to ensure training is suited to your particular setting and learning needs. For more detail on all courses click the resources tab and download the course outlines.
On the Courses tab you can click on a course to book it.
Attachment & Trauma – The Biology and Behaviours
How do you effectively manage the behaviours of children and young people who have attachment and trauma issues?
Understanding the  impact on the child/young person will help you to develop strategies to help and support them while making sure others can continue learning.
Building Resilience
How can you help children and young people become more resilient?
This course looks at ways you can work with children and young people to help them develop strategies to become more resilient – to help them to build emotional strength and mental toughness. Of course it can be applied to adults too!
Promoting Positive Mental Well-Being
Are you worried about the mental health of some of the children and young people you work with?
This course shows you numerous strategies  to promote positive mental well-being for all the children and young people you come into contact with. It also alerts you to the danger signs to look out for in those who may be vulnerable to mental health problems and gives you ways to have effective dialogues with individuals and other professionals when you do have concerns.
Introducing Mindfulness
How can you help children, young people or colleagues manage stress effectively, improve focus or concentration and maintain high levels of motivation?
Studies have shown that mindfulness can help and this course will give you an understanding of the theory and background of mindfulness and some exercises to try. It will also show practical ways it can be used with individuals, or small groups or even a classroom to relieve anxiety or improve concentration and motivation.
Overcoming Barriers to Learning
What do you do with the child or young person who is simply not in a place to learn?
This course explores some of the reasons children and young people are not able to learn, in either a transient or longer term way. It then explores ways that adults can support children and young people to enable them to manage their feelings so they can reach a space where they have the capacity to learn. It gives lots of practical exercises and ideas for strategies that can be used  in the classroom.
Managing Behaviours that Challenge
How can teachers effectively manage the behaviours that cause a challenge for adults and   often prevent other students from learning?
This course explores why some students behave in ways that challenge and how understanding these behaviour drivers can help develop new, more effective strategies to use.
Personal Education Plans, Pupil Premium and Effective ways to get the Pupil Voice
In times when funding is tight – what are the most effective ways to use pupil premium to raise attainment?
This course looks at how PEP meeting can used to identify the most appropriate ways to use Pupil Premium Funding to accelerate progress. It covers all the conditions of grant and, in the light of the Children and Families Act, how the same principles can be applied to Post LAC Funding. The course also give a range of ideas to gather pupil views and ensure that the PEP reflects their voice.
Creating Cultures of Care
We are all aware of the pressures school staff face – how as a school leader or school team can you improve staff morale and well being while also improving performance?
This course shows simply how to implement, with relatively little time, a system of reflective supervision for staff. Especially useful for those staff who work with the most challenging students and can easily feel isolated and weary. Not only will it improve staff well-being but it can be an aid to staff development and increased motivation in staff teams.
Supporting Students with LGBT
Many teachers find themselves supporting students who are LGBT and feel unsure what to do?
This course provides the insight and knowledge about the best ways to support these students and to develop a culture in school that is safe and supportive for all students.
Helping Children Develop Positive Emotional Mind Sets
Staff in schools often understand the importance of mind set to student learning but are unsure how to help correct negative ones or help children develop positive mind sets.
This course will help you do that by providing scripts, strategies and practical techniques to help students replace negative mind sets with positive ones.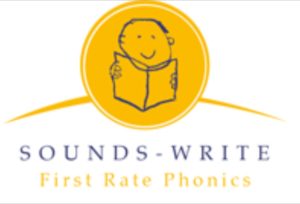 Sounds-Write
Sounds-Write is a Quality First programme, As a sounds-Write teacher and trainer I am  thoroughly grounded in the theory and practice of phonics, and passionate about helping children reach their potential.  As well as teaching children to read and spell from the moment they enter school in Key Stage 1, the programme also covers Key Stages 2, 3 and 4 and is suitable for catching-up those pupils who have fallen behind in their reading and spelling.
WE offer a 4 day fully certificated Sounds-Write phonics course for teachers school staff and parents.
 Child Care and Development
For parents and carers – both individuals and groups such as parenting organisations and foster agencies we offer the following courses but are happy to discuss any other requirements you may have – just contact us by phone or email using the number and address on the home page.
The Impact of Trauma and attachment issues
Ensuring children are Reading Ready
Getting kids to love Learning
Mindfulness for Children and Parents
Positive Parenting and Caring
Building Emotional Resilience
Using Tapping with Children
Self-Esteem Nurturing
What Parents see as Problems