Description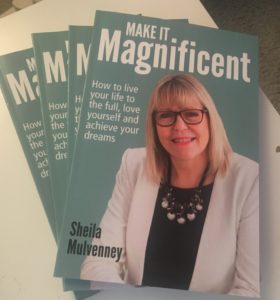 What if you could live a life that you felt was magnificent. One in which you felt happy and successful? What if you could design the life of your dreams? Life is a one time only offer and if it is not what we want we can't usually enjoy a re-run.
So how about deciding now to create a life you love to live?
We may all have a different idea of what happiness and success means for us as individuals, but surely whatever it means a fulfilled life is what we would all want.
A life of purpose, a life free from mindsets and beliefs that prevent us from pursuing our dreams, one where we can enjoy the present and create the future we seek. A life that lets us cope with the challenges thrown at us and still find contentment.
In make your life magnificent you are invited to
Identify areas of your life you want to change
Examine your beliefs and mind sets
Set intentions and Identify goals
Tame your thoughts
Harness the power of your subconscious
Learn self-care and the power of gratitude
If you feel stuck and are hungry for change then this is the place to start.